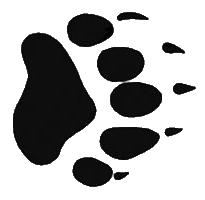 Kathleen Smith was reared on the Little Laramie River in southeast, Wyoming. Her love for rivers, cow pastures, and old buildings was shaped by generations of family. Today she cares for ranch lands in northern Campbell County, Wyoming. She follows her legacy, writing about the reality of ranch life in the heart of the American West.



Kathleen (Katie) Smith Professional Achievements:
Publication:
Labyrinth, WyoPoets, "Box Equal Barn" juried by A. Rose Hill, April 2016
Weather Watch, WyoPoets, "Winter Feed" juried by Barbara M. Smith, April 2015
The High Plains Register, "Prairie Pasture" Laramie County Community College Literary Journal, Kristin Abraham, Editor, 2014
Awards & Recognition:
WyoPoets Workshop Facilitator, "Award for Excellence" April 2016
Wyoming Arts Council Poetry Fellowship Finalist, 2015
Writers Digest Online Article on Writing Groups featuring Bearlodge Writers, July 2014
Wyoming Writers, Inc., Emmie Mygatt Award for Outstanding Service, June 2013
Box Equal Barn
A young man's saddle sits in an old man's barn.
Open shutters expose cobwebs, bird nests,
burlap bags of horsehair, rusted horseshoes.
In dust, memories crack, leather horse collars
suspend from spike nails stubbed into walls.
September 3, 1946—carved in wooden floor,
hands home from war laid up lava rock walls,
four-inch thick timbers build stall partitions,
sixty-years later wooden feed boxes smooth.
Racks held an Ernst, now a stamped Wade saddle,
five-inch horn, silver conchos and tapaderos.
Horse hair hackamores, silver mounted bits hang on
leather headstalls with rawhide braided bosals.
Work horse blinders and hand tied halters swapped
for modern cowboy gear and preservation of barn.
Hanging on barn walls are forty-foot dally ropes,
along with a cowboy's desire to make his place.
A young man's saddle sits in an old man's barn.
Published: Wyo Poets Chapbook-Labyrinth, April 2016