-AS RECOGNIZED BY WRITER'S DIGEST-
Bearlodge Writers
Patricia Frolander
Patricia Frolander, Wyoming's fifth Poet Laureate, lives in the
Black Hills on her husband's fifth- generation ranch. Family,
lifestyle, and stunning vistas provide wonderful subjects for
her poetry. Patricia nurtures young authors, presents her work
in a four state area, and is currently at work on her third
collection of poems.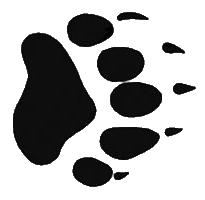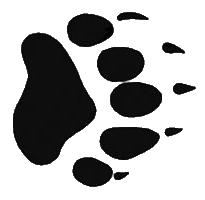 Married Into It
Winner of:
The prestigious National Cowboy and Western Heritage Museum Wrangler Award 2011
Women Writing the West WILLA Literary Award 2012
High Plains Book Award Winner of Best Woman Poet 2012
​
"Patricia Frolander writes of a place and way of life where disaster can be measured in seconds and where the most harrowing loss can emerge from the simplest of mistakes. Frolander understands just how indifferent the world is to human presence, but she makes of that understanding a quiet grandeur. Against indifference, these poems insist on redemptive beauty and the power of relationship. They are unstinting and clear-eyed, poems about the world as-it-is and about how human beings live not in but with it, and with each other, in both endurance and mutual support."
Laurie Wagner Buyer, Author of 14 books including When I Came West
Grassland Genealogy
"The poetry in Grassland Genealogy draws heavily and effectively on Patricia Frolander's authentic
knowledge of ranch life. But these moving poems about family ranching in Wyoming also develop
a reader's appreciation for her understanding of the subtle strands of heart and mind that tie humans
and animals to each other and the grasslands they share." Robert Roripaugh Wyoming Poet Laureate 1995-2002
Poetry Appearing in Anthologies:
The Absence of Something Specified by Harriot West 2016
Blood, Water, Wind and Stone: An Anthology of Wyoming Writers, Sastrugi Press, 2016
Our Last Walk: Using Poetry for Grieving and Remembering Our Pets, University Professors Press, 2016
Reflections of the West; Cowboy Painters and Poets, Editor C.J. Hadley 2015
Manifest West, Western Press Books, 2015
TallGrass Writers Anthology, Outriders Press, 2015
Black Hills Literary Journal: Random Variables, 2014
Women Writing the West, 2012
Open to Interpretation: Intimate Landscape,
A Juried Book Competition of Photography, Poetry and Prose, Taylor and O'Neill, 2012
New Poets of the American West, Many Voices Press, 2010
Wyoming Fence Lines, An Anthology of Prose and Poetry, Wyoming Humanities Council, 2007
In the Shadow of the Bear Lodge, Editor, Bearlodge Writers, Many Kites Press, 2006
Crazy Woman Creek: Women Rewrite the American West, Houghton Mifflin, 2004
Hard Ground IV: Writing the Rockies, Pronghorn Press, 2003
Cowgirl Poetry: One Hundred Years of Ridin' and Rhymin', Gibbs Smith, 2001
Woven on the Wind: Women Write about Friendship in the Sagebrush West, Houghton Mifflin, 2001
Trail Dust: A Limited Edition Collection of Western Poetry, WY Agricultural Leadership Council, 2000
Awards and Recognition:
Women Writing the West Conference, 2017
Writer' Digest Poetry Contest, Fifth Place, 2014
Winner of the Emmie Mygatt Award, Wyoming Writers, Inc. 2014
High Plains Book Award Finalists, 2012
WILLA Literary Awards for Poetry, given by Women Writing the West. 2012
2011 Neltje Blanchan Award for poetry, coordinated by the Wyoming Arts Council
2009 winner of the 17th Annual National Senior Poets Laureate Competition, sponsored by Amy Kitchner's Angels Without Wings Foundation.
WyoPoets, Wyoming Paintbrush, 2007
Wyoming Arts Council Fellowship Honorable Mention, 2006
WyoPoets National Contest: First Place and Honorable Mention, 2006
WYOPoets Chapbook, Wind Whispers Down Wyoming, 2005
WYOPoets National Contest, Honorable Mention, 2003
WYOPoets National Contest, Honorable Mention, 2002
WYOPoets Chapbook, Seasons of Wyoming, 2002
Featured Poet at the 2007 Alzada Cowboy Poetry, Music and Art Show, Guest Poet at the Matthews Opera House feature, Stars Shine, 2008
​
Literary Reviews, Magazines, Journal Publications, and Newspapers:
Owen Wister Review, University of Wyoming, 2007
Wyoming Rural Electric News Magazine: 1999, 1998, 1995, 1993, 1992
Farm Journal: 1993
Cow Country: 1995, 1992, 1991, 1990
Wyoming Livestock Roundup, Sundance Times, Moorcroft Leader, Billings Gazette
Presentations:
Reading at the Wyoming Governor's Arts Awards, 2013
Workshop Presentation at Casper College ARTCORE Literary Conference, September, 2012
Keynote speaker at Northwest Regional Conference of the DKG International Society of Women Educators
Judgings:
Wyoming Poetry Out Loud Competition, March 2012, 2013
Wyoming Writers Poetry Contest, March 2012, 2013
Women Writing the West Best Poetry Book, 2013
High Plains Book Awards best Poetry Book, 2013
Wyoming Writers Traditional Poetry 2010
Wyoming Writers Free Verse Poetry 2009
Range Writers Poetry Contest, 2006
Father when You call
let me be feeding horses in the big pasture
at five below zero
inhaling scent of alfalfa, breath frosting eyelashes
years written on my face
not in my heart
or let me be fencing in the west pasture
pulling up wire from pungent earth
where snow bent its back
tightening each strand against errant calf,
while meadowlarks greet springtime's blush
or let me be gathering in the hills
content to drink from a battered canteen
the sweetest water in Crook County
the Heeler quick to roust the cow from brush,
my mare eager to turn a stray
or let me be sleeping in the old ranch house
next to my partner
whose gentle snores match my own,
arthritic hands joined
horse-miles and hay-miles behind us.
Imprinting
I waken; it's two in the morning,
time to feed her.
The rains came late this year.
the filly came late as well,
too large a foal with legs misshaped,
the color of butterscotch.
The old sorrel mare stands patiently
as I hold her off-spring to nurse,
a ritual that will continue
every three hours, day and night.
Storm brewing, my daughter helps me
move mare and filly to the barn.
We four females understand
love of mothers and daughters.
We splint the filly's legs,
warm her with blankets, fall in love
with the nicker that greets each feeding
and the nuzzling she gives so freely.
It is not enough.
Getting to know Pat
"Laughter is always a gift worth giving."
Some Favorite Books: Travels with Charley by John Steinbeck | Cheyenne Autumn by Mari Sandoz
Graining the Mare; The Poetry of Ranch Women, edited by Tereasa Jordan | Delights and Shadows by Ted Kooser
Favorite Children's Book: Where the Red Fern Grows
Favorite Color: Peach
Favorite Song: Amazing Grace
Favorite Place: Home
Dream Trips: Travel Ireland, Cruise Alaska, Rail Southern Canada
Quote Me: Laughter is always a gift worth giving.
Favorite Quote:
"If you wish to travel far and fast, travel light. Take off all of your envies, jealousies, unforgiveness, selfishness, and fear." Cesare Pavese